0
-|TDB|- News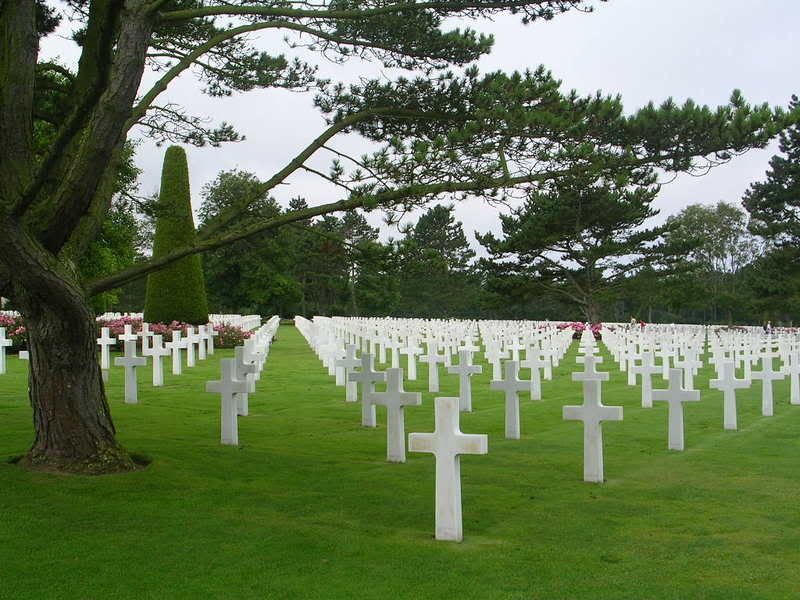 Leaders Log - October 7, 2015.
Topic, Death of a Clan..!
Yes the once great Clan,
THE DEVILS BRIGADE
has probably went the way of the dinosaur
there are many reasons that contribute to this, Disgruntled members, members breaking way making there own clans, to many regulations from our own clan/requirements, changing of the times, games that once were played that our Clan was founded on that are no longer being player. That is only several reasons for the Decline of the Devils Brigade I am sure there there are many more that could be mentioned but,
it is what it is
.
Yes I still were the -|TDB|- clan tags and there are those of you out there that still were them, I Encourage you to continue to were them however for all practical purposes the clan is dead ventrillo is down and there is basically no active on the website, hopefully some where in the future someone will come along and revive TDB but I don't see that happening as for now.
So for now keep on gaming and Remember that

THE DEVILS BRIGADE

was once one of if not the top International Gaming Community's and if you were/are a member be Proud that you are a member of

The Best of the Best

that there was.
Sincerely, -|TDB|- Geezer.
Read story →
2 comments
Jan 22, 2014 - Official Release Date
Get ready to ignite the revolution! Tomorrow we roll out a big update to the game as we rapidly approach the official launch date for the game. Help spread the word by telling your friends, update other message boards' topics about the game, review the game on Steam, and most importantly, get playing the game again!

The success of this game falls upon your efforts to help bring in the players we want next to us when we reach the plaza of District, or discovering a cache on Heights, or covering us as we make a dash across the street of Siege...

Like in game, the coordination of this community will lead to success!

The press release is below:
Quote
Gamers seeking a fresh adrenaline rush to the first-person shooter genre should prepare themselves for the upcoming deployment of Insurgency. Following a successful nine-month Early Access campaign on Steam, the game is now ready to be played by a larger scale audience. The official launch will be on January 22, and celebrated by a live stream broadcast on Twitch.

While this marks the end of the Beta phase for Insurgency, this does not mark the end of development by indie studio New World Interactive (NWI). Future updates and DLC are provided to anyone who purchased the game, as NWI continues to polish and build content on top of the game's foundation.

"We've gained tremendous feedback from our community during early access, and in the process have grown accustomed to providing frequent updates to the game based on user experience," said Jeremy Blum, founder and game director of New World Interactive. Blum was instrumental in the success of the award-winning mods Red Orchestra and Insurgency: Modern Infantry Combat.

This hardcore multiplayer experience deploys players into a squad-based shooter reliant upon strategic teamwork to gain victory in close-quarters combat. In an FPS market packed with blockbuster titles, Insurgency distills the genre down to its essence. Gamers must hone their skills to master the robust, high-quality gun mechanics, while coordinating suspenseful attacks upon their enemy.

"Insurgency is an evolution from the original mod experience, to finish what we started," said designer Andrew Spearin, who co-founded Insurgency: Modern Infantry Combat.

"We have created an experience gamers can't find with any other game. It's a gritty representation of contemporary conflict, where every life and bullet counts. To win, the difference factor typically comes down to the team with the most communication and superior tactics, not just who has the twitchiest mouse," said Spearin.

Built on Valve's Source Engine, Insurgency supports up to 32 player multiplayer and 6 player cooperative, and showcases a training level to ease the learning curve for newcomers. The game is built for Windows®PC and Mac OS X and is in development for Linux.

More on Insurgency can be found on New World Interactive's website www.playinsurgency.com/. "Like" the game on Facebook and watch it on Twitch.
Read story →
4 comments
I'm pleased to announce that The Devil's Brigade will have an Insurgency 2 server setup and running on day one of Early Access for Insurgency 2!
That's
Tomorrow
!!
Server Details
Name:
-|TDB|- TDBGaming.net .:. The Devil's Brigade .:. Recruiting!
Host/IP:
gs.tdbgaming.net
Port:
27015
Read story →
13 comments
SIGN UPS - Insurgency Championship 2013
We're Doing It! Deadline for sign ups is November 6.
We're putting together a team! Get cracking and sign up. The Fight Nights have gotten great traction so far, so we expect awesome prizes from the championship. Already have 3 one-year servers up for grabs! It will be the first of a long line of Championships, so don't miss out, sign up and let's kick ass!
Hey guys, I need all those interested in participating in the Insurgency Championships to sign up asap in this thread. Please follow this signup template:
Availability:
Sundays 3-6pm EST - Yes/No
Sundays 6-8pm EST - Yes/No
Sundays 8-11pm EST - Yes/No
The Championship will last 6 weeks starting November 10th. The NA daylight savings time will end by then.
Read story →
1 comments
The Devil's Brigade - Special Forces
Leadership Role
An elite competitive team of TDB (Description).
The Special Forces is looking to fill the Leader role. As a Leader of SF you will solely be responsible for organizing, leading, running Boot Camps, and recruiting into the SF. If you think you are up for it and are interested in having a competitive team in TDB once again, please reply and connect with me.
Epicenter has done a great job with revitalizing the SF forums. Check them out, there's a lot of info collected over the years:
http://tdbgaming.net...special-forces/
Read story →
2 comments
Insurgency Championship Series 2013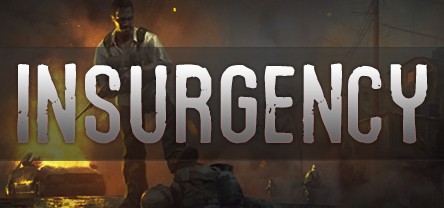 The first of its kind in the new Insurgency history
. I will be one of the organizers for the Insurgency Championship Series 2013. Teams sign ups are now open, we'll see if TDB will be putting forward a team also.
There is much more information to be revealed still, but you can have a quick read in the official thread:
http://www.playinsur...ip-series-2013/
Read story →
3 comments
http://www.playinsur...013/#entry17189
by J. Blum

Welcome to Beta! Here is the change list:


Added new theater system to allow the game to be fully extendable so that in the future people will be able to easily make addons, new weapons, etc.
The addition of Light Machine Guns with deployable bipods - M249 and RPK.
Added additional new weapons - M4A1, UMP45 and M1A1 Carbine.
Massive updates to all the existing maps in the game.
New squad system allowing better coordination between teammates and use of a tactical overhead map.
Squad mates can be seen on the HUD no matter where they are on the map
New weight system where each piece of weaponry, gear, and equipment you have affects your body movement, stamina, recoil, etc.
New class preset system where you choose a class as a starting point, but can still modify your inventory to your liking.
7 up-to-date coop maps with checkpoint and hunt support.
Battle added back in (for Market and District only).
Heights converted into a Push map.
Checkpoint updated to 3 objectives with team spawn after each capture.
All new weapon sounds.
Made 3d scope higher resolution.
Improved hit detection.
Flashlight is now an attachment.
Players do not take any damage for 30 seconds if they're inside a spawn zone
Added sv_deadtext which allows dead players to talk to living through text chat. Enabled by default.
Lots of other misc. fixes and improvements (and a few things we broke, but will fix soon!).

** HOT FIX - 8/22 at 12:30 PM PST **
Kit Selection can now be accessed in your spawn area by pressing +use (F) like it was in the Alpha.
Fixed RPK only having 6 shots - now has the full 75 ammo capacity.
Fixed a bug with single shot weapons (sniper rifles and shotguns) where going between stand and crouch would exit the bolt/pump sequence immediately.
Improved overhead maps with fixed transparency on player icons.
M249 no longer has two AP ammo options.
Reloading no longer slows you down so much.
Important notes:
Beta does not mean feature complete or bug-free, it means we feel our gameplay is now matured to the point we can proceed into the polish phase. This is still early access and the game may break, but we will actively be releasing updates to address issues that arise.
New user interfaces are very work in progress - they will get a lot nicer looking in the coming days and weeks ahead.
Post your bugs and share your feedback! We're listening.
See you on the servers! Although I really should get some sleep...Server is updated.
Read story →
10 comments
http://www.playinsur...2-road-to-beta/
by J. Blum
... So this brings me to our upcoming Beta. We don't have an official date, but will provide it to you guys when we get a little closer. We are however, nearing it, and are about to go "black" on official updates as we integrate the following:




New theater system that will allow theater-specific weapons, characters, classes, squad structures, etc.
New squad system utilizing fire-teams for Security and cells for Insurgents, including leadership roles within these squads and voice communication options for better team coordination.
4 new weapons (including Light Machine Guns).
Improved coop – updated bots, new Checkpoint features, bot chatter, support for each map.
Tactical overhead maps.
Revised class preset and supply system – class presets allocate your starting supply accordingly, however these supply tokens are fully refundable allowing players to reconfigure their outfit and earn more supply as the game goes on. Players will all have a max supply, which in the future will grow as you gain more persistent experience.
New user interfaces for team selection, squad selection, equipment selection, end game, etc.
Significant improvements to many of the existing levels.
Game modes and levels as consistent and cohesive as possible, demonstrating only the best gameplay experiences for each map, with game modes as evenly distributed as possible.

...
Read story →
4 comments
We at New World Interactive are excited to announce that
Insurgency will go live on Steam tomorrow, April 25th at 11am Pacific (20:00 Central Europe).
What does this mean exactly? It means that the game is still in Alpha, but it will be released alongside the
15 other early access games
currently available on Steam. We will be introducing our game for the first time to the impulse buyer on Steam, which will provide you all with a fresh new pool of gamers to school on the servers.
What is the status of the game? We may not have released an update in 9 days, but that doesn't mean we haven't been hard at work. Here is a list of new things you can expect to see in the update we're including with the release:
New Battle game mode as the primary game mode for the maps District and Market. This mode is based on the Battle game mode in the mod, essentially a tug-of-war with dynamic front-line combat.
Numerous map updates: Various map improvements all across the board. Fixed lighting and fog issues in Uprising, Market and Contact.
Fixed major coop bug bringing servers into an endless hibernation loop where bots are no longer added until server admin manually forces a changelevel.
Added coop cvar mp_coop_lobbysize and added automatic bot adding and kicking to make sure this amount of player slots is available
Updated coop maps, AI placement and nav meshes
New sounds for AK, M16, SKS and MP40. Footstep sound tweaks.
Fixed sway bug that would happen when the player reaches low stamina, making their weapon wig out a bit.
New Insurgent textures.
New SKS and AK textures.
More weapon animation polish.
Fixed missing sound errors and sound glitching.
Fixed missing holster texture on Security player models.
Sync'd player animation speeds to movement speeds better.
Resolved issue with some of the shooting animations that caused the feet to snap strangely (IK issue).
Fixed skybox issue where the sun or moon wasn't being emitted through the skybox. You can now enjoy proper solar and lunar blooming.
Tweaked the HUD composition to be a little bit more minimalist and sleak.
Tweaked movement speeds for each class.
Tweaked view bobbing and sway.
Made the 4x scopes consistent from weapon to weapon.
Fixed a crash on the scoreboard accessing steamapicontext->SteamFriends() when null.
Added convar sv_hud_scoreboard_draw_avatars to disable avatars on the scoreboard.
SDK updated with objective set up for 3 and 4 point push maps.
Before going any further I would like to address some of the recent concerns brought up by veteran forum members:
--
1. Why is there no one playing?
We have had quite a low number of sales so far, and on top of that being in Alpha we managed to break the game on multiple occasions which we believe contributed to this more than anything else. We saw a noticeable decline in concurrent users (about -70%) when we broke grenades and introduced the nasty C4 server crash that took us way too long to fix. We believe that in this upcoming update the game will be in a very solid place, and that releasing on Steam will help us get more sales, more people on the servers, and most importantly more feedback.
2. Why haven't you tried marketing the Early Access on your website more?
Our strategy has been to keep early access relatively low key for the time being, as we knew we would be experimenting with different things and occasionally breaking the game. With this early access release on Steam we will only push updates that have been tested thoroughly beforehand, so you can expect to see a much higher overall quality of updates. We will also not be committing to weekly updates anymore as we've found them to not work really well for us. Instead of releasing frequent updates, we will instead release meaningful ones. Now that the game is going on Steam and we are raising our standards a bit, we will start marketing the game and get the word out to people.
--
Here is a full list of our features which will be on our store page:
Experience intense 32 player online action with a focus on teamwork
Rack up supply points for your team and customize the game's arsenal to your unique play style
Several multiplayer game types and game modes including the intense online co-op experience "Insurgent Hunt" and a "Realism" mode crafted by the community
Multiple environments that span several unique settings and play styles
Three unique player classes that affect movement and gameplay on the battlefield
Highly immersive audio with 3D VOIP to coordinate with and track other players
Help the development team prototype new maps and game modes
Create custom maps and content using the Insurgency SDK
Playable on both PC and Mac OSX and supports multiplayer cross-compatibility
Dedicated Server Support for PC and Linux
Here are the multiplayer maps and their respective game modes:
Siege - Occupy, Firefight, Elimination
Heights - Occupy, Firefight, Elimination
Contact - Occupy, Firefight, Elimination
Uprising - Occupy, Firefight, Elimination
District - Battle, Occupy, Elimination
Market - Battle, Occupy, Elimination
The following coop maps will be included:
This is all for now. We look forward to seeing you all on the servers!
Originally posted here:
http://www.playinsur...s-release-date/
Interview with J. Blum:
http://www.rollinbro...surgency-2.html
Read story →
3 comments
Ok once again there has been a Video review of INS2, A website called Destructoid interviewed the developers of ins2 and they have approximate 2 hours of commentary and game play showing the 3 maps that has been released with this version of the game.
Hope you Enjoy..
http://www.twitch.tv/destructoid/b/372766740
Read story →
19 comments
Donate
Your donations are appreciated and help offset clan costs.