This thread will explain everything you need to know in order to get started with Battle-Force: Multi Player:


Overview:

Fun-Piranesi's Game Server(s) for BFMP
General Information:
So now you are probably wondering "What is Battle-Force: Multi Player?", Battle-Force: Multi Player is a mod that I have been working on for a long time now, the big goal of this mod is to turn HL2:DM into realism, and as well add new maps, weapons, team menus, class menus, new functions, new possibilities, OrangeBox engine & Coop. You will see more about its unique functions further on in this thread.

Game Details:


GAME NAME: BATTLE-FORCE: MULTI PLAYER & BFMP

DEVELOPER: FUN-PIRANESI MODDING TEAM

PUBLISHER: FUN-PIRANESI MODDING TEAM

GAME REQUIRED: SDK BASE 2007, HL2:DM & HL2 (THIS IS A MODIFICATION FOR HALF-LIFE 2, HALF-LIFE 2: DEATHMATCH & SDK BASE 2007)

SPACE: 6GB

GENRE: ACTION, FPS, COOP, REALISM, SCI-FI!

ENGINE: LATEST ORANGEBOX ENGINE

CLASSES: ASSAULTER, SUPPORT, MEDIC & HEAVY

TEAMS: TEAM REBELS & TEAM COMBINE

RELEASED: 28 DEC, 2010! (Stable Beta)

CURRENT VERSION: V6.5 BETA DOWNLOAD LOCATION: http://www.moddb.com...force/downloads

DEVELOPER STATUS: VERY ACTIVE

DEVELOPER GOAL REACH: 98% (BETA)


MATERIALS / TEXTURES: 99% DONE

MODELS / WEAPONS / PROPS: 99% DONE

MOD SCRIPTING: 98% DONE

C++ CODING / PROGRAMMING: 97% DONE

SOUND ENGINEERING: 99% DONE

LEVEL DESIGN: 95% DONE
MAPS:

BF_Badlands (VEHICLES AVAILABLE)
BF_pool_party
DM_Arctic_Vendetta_War_SE_V1
dm_arena51
dm_avalon
dm_Blackmesa
dm_bridge_b2
dm_canals_works_final
dm_cloudcity
dm_corrugated
dm_darkmatter_b2
dm_gulch
dm_lockdown
dm_lost_isle
dm_lost_monastery_v1
dm_mines
dm_overwatch
dm_powerhouse
dm_resistance
dm_runoff
dm_steamlab
dm_underpass
rp_cg_gtown_v03_day
rp_tb_city45_v02n
spmc2_aaron_da_killa
dm_ravenholm
dm_grenade_war
BF_Coast (VEHICLES AVAILABLE & TURRETS)
BF_Coast_Huge (VEHICLES AVAILABLE & TURRETS)
BF_Islamabad

Gameplay:
Class name and weapons for each class:


Assaulter: SMG1 /w Grenade launcher & Assault Rifle.
Support: Shotgun & RPG.
Medic(Sniper): Sniper Rifle & Crossbow.
Heavy: AK-47 & K100.

Standard weapons for every class ( max 5 weapons for each class, some has revolver, some hasn't ): Frag Grenade, Revolver, SLAM, Pistol, Phys Cannon, Axe & Stun Stick.
Controllable weapons: Ground turret & Vehicle turret.

Full Weapon List: ( All projectile & bullet weapons has either ironsight or dynamic scope )
AK-47 ASSAULT RIFLE


SNIPER RIFLE /W DYNAMIC SCOPE SIGHT

PISTOL

.357 MAGNUM/Revolver

GRAVITY GUN

CROSSBOW /W DYNAMIC SCOPE SIGHT

AXE

STUN STICK

ASSAULT RIFLE

SHOTGUN

SMG1 /W GRENADE LAUNCHER

FRAG GRENADE

S.L.A.M LAND MINE

RPG-7


K100 HEAVY MACHINE GUN
BFMP consists of Three gamemodes: Team Battle, War, NPC War/NPC Defense.

Team Battle:
Play as a Team in small maps, gain the highest score to win, make use of your Ironsight function and your leaning functions to take out the enemy, and as well play strategic in order to prevent sudden deaths of your team members, as mentioned, this is a realism mod, so that means that you will die of barely 5 bullets, so seek cover and use the leaning functions in order to stay alive, and as well make use of the classes, sniper class should back up your team as they push forward along all the debris and corpses, while the supporter should be used to take out many targets at once, due to that he wears a powerful RPG.

War:

Similar to Team Battle, but the difference is that War gamemode will feature bigger maps, vehicles will be able to be driven and as well ground turrets will be available for use.
The goal of this gamemode is that Team Combine has to prevent Team Rebels from breaking through all of their bases, with other words, don't let the Rebels escape!

NPC War/NPC Defense:

This gamemode will feature NPC's, the maps for this gamemode will be arena stylish and all the players will fight against npc's and it will get tougher and tougher afterwards, so good team play is necessary here, and as well don't wast ammo, after each boss fight there will be spawned supplies for each class so that you can buckle up for the next waves and then after a wave of low damaging npc's another boss will spawn, it will be similar to L4D & Lost Planet, this gamemode is still not completed though, it will be featured in the v7.0 release. So I'm still open to change this concept if anyone has a better idea/recommendations.
( BFMP is Team Play only mod and features the same classes on both team Rebels & Combine. But with different melee weapons. )
BFMP also features Regenerating health, when you get hit by bullets veins will appear on the screen indicating that you should get some cover to heal up. If you lose more health then the veins will appear more intense. If you are lightly wounded it will barely be visible, but noticeable.

Controls:
Here I will show you the default controls for BFMP, if you have tried Insurgency then you will be familiar with these controls as it is the same controls that is on Insurgency:
"blank"			"=========================="
"blank"			"#Valve_Movement_Title"
"blank"			"=========================="
"+forward"				"#Valve_Move_Forward"
"+back"					"#Valve_Move_Back"
"+moveleft"				"#Valve_Move_Left"
"+moveright"			"#Valve_Move_Right"
"+speed" 				"#Valve_Sprint"
"+jump"					"#Valve_Jump"
"+duck"					"#Valve_Duck"
"+leanleft"				"Lean Left"
"+leanright"			"Lean Right"
"blank"			"=========================="
"blank"			"#Valve_Combat_Title"
"blank"			"=========================="
"+attack"				"#Valve_Primary_Attack"
"+attack2"				"#Valve_Secondary_Attack"
"+reload"				"#Valve_Reload_Weapon"
"+use"					"#Valve_Use_Items"
"phys_swap"				"#Valve_Gravity_Gun"
"impulse 100"			"#Valve_Flashlight"
"+zoom"					"#Valve_Suit_Zoom"
"slot1"					"#Valve_Weapon_Category_1"
"slot2"					"#Valve_Weapon_Category_2"
"slot3" 				"#Valve_Weapon_Category_3"
"slot4"					"#Valve_Weapon_Category_4"
"slot5"					"#Valve_Weapon_Category_5"
"slot6"					"#Valve_Weapon_Category_6"
"invnext"				"#Valve_Next_Weapon"
"invprev"				"#Valve_Previous_Weapon"
"lastinv"				"#Valve_Last_Weapon_Used"
"use weapon_crowbar;use weapon_stunstick" "#HL2_Crowbar_Menu"
"use weapon_physcannon"	"#HL2_GravityGun_Menu"
"use weapon_pistol"		"#HL2_Pistol_Menu"
"use weapon_357"		"#HL2_357Handgun_Menu"
"use weapon_smg1"		"#HL2_SMG1_Menu"
"use weapon_ar2"		"#HL2_Pulse_Rifle_Menu"
"use weapon_shotgun"	"#HL2_Shotgun_Menu"
"use weapon_crossbow"	"#HL2_Crossbow_Menu"	
"use weapon_frag"		"#HL2_Grenade_Menu"
"use weapon_rpg"		"#HL2_RPG_Menu"
"use weapon_SLAM"		"#HL2_SLAM_Menu"
"ironsight_toggle"		"#MOD_ironsight_toggle"
"blank"			"=========================="
"blank"			"#Valve_Communication_Title"
"blank"			"=========================="
"+voicerecord"			"#Valve_Use_Voice_Communication"
"inm_radio1"			"#INM_Keys_Radio1"
"inm_radio2"			"#INM_Keys_Radio2"
"inm_radio3"    		"#INM_Keys_Radio3"
"messagemode"			"#Valve_Chat_Message"
"messagemode2"			"#Valve_Team_Message"
"radio1"        		"#Cstrike_Standard_Radio"
"radio2"        		"#Cstrike_Group_Radio"
"radio3"        		"#Cstrike_Report_Radio"
"blank"			"=========================="
"blank"			"#Valve_Miscellaneous_Title"
"blank"			"=========================="
"jpeg"					"#Valve_Take_Screen_Shot"
"+showscores"			"#Valve_Display_Scores"
"chooseteam"				"Choose Team"
"chooseclass"   			"Choose Class"
"impulse 201"			"#Valve_Spray_Logo"
"pause"					"#Valve_Pause_Game"
"quit"					"#Valve_Quit_Game"
"timeleft"				"Time Left in Round"
"howmany"   			"Amount of players in each class"
"askconnect_accept"	"#Valve_Accept_Redirect"
"isteam"			"#INM_Keys_Teammenu"
"blank"			"=========================="
"blank"			"#Valve_Miscellaneous_Keyboard_Keys_Title"
"blank"			"=========================="
"+walk" 				"#Valve_Walk"
"+left"					"#Valve_Turn_Left"
"+right"				"#Valve_Turn_Right"
"+moveup"				"#Valve_Swim_Up"
"+movedown"				"#Valve_Swim_Down"
"+lookup"				"#Valve_Look_Up"
"+lookdown"				"#Valve_Look_Down"
"+strafe"				"#Valve_Strafe_Modifier"
"+klook"				"#Valve_Keyboard_Look_Modifier"


And here is the default config for the controls, the controls are by default bound to these keys when your first start BFMP:

// YWB 10/10/03:  
// If the user doesn't have a config.cfg when they run, this gets executed the first time they run the engine
// It doesn't execute if they have their own config.cfg saved out.
unbindall

bind "TAB" 			"+showscores"
bind "ESCAPE" 		"cancelselect"
bind "`" 			"toggleconsole"
bind "w"			"+forward"
bind "s"			"+back"
bind "a"			"+moveleft"
bind "d"			"+moveright"
bind "SPACE"		"+jump"
bind "CTRL"			"+duck"
bind "e"			"+leanright"
bind "c"			"impulse 50"
bind "r"			"+reload"
bind "ALT"			"+walk"
bind "SHIFT"		"+speed"
bind "MOUSE1"		"+attack"
bind "MOUSE2"		"ironsight_toggle"
bind "MOUSE3"   		"+attack2"
bind "f"			"+use"
bind "1"			"slot1"
bind "2"			"slot2"
bind "3"			"slot3"
bind "4"			"slot4"
bind "5"			"slot5"
bind "6"			"slot6"
bind "7"			"slot7"
bind "MWHEELUP"		"invprev"
bind "MWHEELDOWN"	"invnext"
bind "q"			"+leanleft"
bind "F5"			"jpeg"
bind "F6"			"save quick"
bind "F9"			"load quick"
bind "PAUSE" 		"pause"
bind "z"			"+zoom"
bind "g"			"phys_swap"
bind "y" 			"messagemode"
bind "u" 			"messagemode2"
bind "k" 			"+voicerecord"
bind "m"                        "chooseteam"
bind "j"                        "impulse 100"
bind "c"                        "chooseclass"
bind "l"                        "lastinv"
bind "-"                        "howmany"
sv_unlockedchapters 99
fps_max 1001
hud_fastswitch 1
So here is the most important controls for BFMP: ( These controls is important to use to get through the battles )

Lean Right - Lean/bend the camera/player to the right side.
Lean Left - Lean/bend the camera/player to the left side.
Ironsight - Toggles improved aiming with your current weapon.
Howmany - If you have the console up then you will see how many spots of each class has been taken.

There are more important controls, of course! But these are the newly defined ones, which you don't find in the standard HL2 game.
The binding of the secondary fire function is up to you. If you got a mouse with more than two mouse buttons, like two or one mouse button at the side then that is recommended.

If you want to control a Vehicle then you need to stand by its "mirror" and click the use key which is "F" by default.
And as well if you want to control a ground turret you just have to be in range of the map entity "func_tank, so if it is not tall then you might have to crunch in order to activate it. Use the "F" button here too.

Vehicles and Turrets:

In this mod there is one Vehicle, that vehicle is meant to be controlled by the Rebels in War gamemode maps. This vehicle features a controllable turret and as well a lot of armor to help you break through the Combine's base. ( You can also rotate the head of the vehicle which is the turret )

The turret is meant to be used by the Combine's in order to defend their base, most likely it will take time to destroy a vehicle with this turret so if you want to defend your base against vehicles then the supporter should use his RPG. The turret will defend against ground soldiers.

( Screenshots of the vehicle and turret will be found in the screenshot section of this thread )

Purpose:

The purpose of BFMP is to make a very realistic mod, in HL2:DM you can probably remember that you had to use almost 2 clips of ammo before you killed an enemy? Well that is something that I want to focus on, to make everything realistic, so that it feels more real and entertaining as it will be easier to get kills but you need to think more "real" as you cannot just rush into the enemies base, then you will be dead at once, so in this mod you have to seek cover and use the functions wisely. ( Functions like leaning functions )

Known Bugs:

As you all know, all games has some bugs and glitches and there is some here in BFMP as well and I will mention the ones I have found so far:

If you choose the supporter class and spawn with the shotgun then the crosshair will still be visible, the crosshair is meant to be disabled when it has found a weapon with bullets/projectiles and it will only show when you control a ground turret, but the crosshair will be removed if you change weapon.


When you have chosen a team and then you get the class menu shown you can hit the tab button (which displays scores) and then you will spawn without choosing a class, but the class menu panel will come back when you let go off the tab button, so it is not a big deal.

The Medic class's sniper weapon has no ironsight or dynamic scope which makes this weapon useless for this version.

If you join a map without a info_player_start entity or a info_player_deathmatch entity then the server will crash, or your game will crash. ( Your game will only crash if you are the server host, LAN host )

The dynamic scope is "hacking" when you are not using it.

You can lean left or right into a wall and see through the wall, but you can't shoot through/inside it.

Vehicles are not available on dedicated hosts but only on local hosts, will try my best to find a solution for this problem.

More bugs will be listed further on, as right now this is all I know about so far...

Functions:
Here I will list some of the unique functions in BFMP:
FMOD sound system
Dynamic Scope(s)
Ironsight(s)
Weapon lowering on Sprint, Jump, Fall, Ladder, Noclip, etc..
Ironsight disabled on Sprint, Jump, Fall, Ladder, Noclip, Reload, Holstering / Changing weapons, etc..
Drivable Vehicles
Controllable Turrets
Team Play
Classes for balanced gameplay & strategy
Realistic Viewbob
Realistic weapon damage and damage adjusting
Realistic bulletspeed
New Muzzleflashes, particle effects, lightning when shooting, etc..
OrangeBox Engine

For more functions see the Update Log!

Update Log: ( Latest version only: v6.5 Beta )

Ported all content and coding over to the latest OrangeBox engine
Added FOV change to Ironsights
Added Dynamic Scopes
Your weapon will be lowered during Sprint
Your weapon will be lowered when you climb up a ladder
Your weapon will be lowered when you Jump
Your weapon will be lowered when you are floating/flying (When walking off a cliff)
Your weapon will be lowered if using the noclip cheat
Ironsight will be disabled during Sprint
Ironsight will be disabled when you are climbing up a ladder
Ironsight will be disabled when you Jump
Ironsight will be disabled when you are floating/flying (When walking off a cliff)
Ironsight will be disabled when using the noclip cheat
Ironsight will be disabled when holstering your weapon
Ironsight will be disabled when reloading
The Turret for the APC tank can now be controlled and rotated by the player
Added Classes and Classmenu
Added Team Menu (BFMP is now Teamplay only!)
Fixed viewmodel-rotate bug
Implemented FMOD sound system
Added HUD veins overlay which will be shown when the player has been hit by a bullet or a melee weapon
Added regenerating health
Fixed weapon damages on all weapons
Added a brand new GUI to the main menu, weapon selections, resource history when you pick up weapons/items/ammo
Added new Ammo HUD
Added new Sprint HUD
Removed Combine & Rebels text appearing around the Sprint bar
Removed HUD Health
Removed HUD Crosshair
Removed HUD Suit
Removed HUD Flashlight
Fixed bullet spread while Ironsighted, this will lead to more precise shooting when using Ironsights
Fixed Crossbow shoot through glass
Scaling icons fix
Duck jump fix
Firstperson deaths
Weapon respawn fix
Added realistic rain splash effect to rainy maps
Added lightning to muzzleflashes (If you are shooting in a dark room then it will be lighted up by the flame muzzleflash from the gun)
Team indicator HUD, Team Combine will have a Icon with an "C" and Team Rebels will have a Icon with an "R"
Fixed the weapon orientation for Revolver, Frag Grenade, K100, Crossbow, Sniper Rifle & AK47
New world model for the Frag Grenade, Ninja Blade and the RPG-7
New view model for the Ninja Blade, replaced with an axe
Added deploy and undeploy sound to Ironsight
Added new Death Notice icons
Add lower weapon animations for K100, AK-47 and Sniper Rifle
Reduce the speed of the player when he is Ironsighted
New Menu Background image
New Maps: BF_Islamabad and BF_Coast_Huge
Viewmodel prediction fix
Duplicate animations fix
T-Pose when in water fix
The player can pickup objects with the USE key
Func_tank can now be controlled by the player
Level Transitions in Multi Player is now possible
Func_movelinear fix
Fixed muzzleflashes on K100, AK-47 and Sniper Rifle
Fixed acttables on K100, AK-47, Sniper Rifle, AR2 and Crossbow
Added a few new Textures, Models and Sounds
Added WeaponSmall Icon and WeaponIconsSmall Icon to all the weapon scripts, this does that you will see the ammo type of your weapon, instead of just "AMMO" it will be a icon of the "bullet form" of the ammo, like when you play HL2:EP2 single player
Fixed different bugs in the script & resource files
Free aim /w Thirdperson over the shoulder view
CL_righthand fix
flashlight on viewmodel
Task menu vgui list
Thirdperson = cheat command
Multiplayer transitions
Transit your whole class to the new map
Pickup strenght
Shotgun fast switch bug
Teamplay fixes when A.I is involved
Fix vehicle player camera judder
Show game messages to all
prevent weapons and items from respawning
Func_tank can now be used to kill others
APC Tank no longer lags
Fix maxammo for weapons
Added new weapon model World and View model for AR2 / Assault Rifle, added ironsight and fov change to it, Reason: The scope view texture has leaked due to our class systems, therefore I would have needed to add a dynamic scope texture to this weapon, and that would not have been possible since only one side of the weapon is being rendered, to get the dynamic scope to work you need to use ironsights as well, and that would have been bugged since then you would have seen parts of the weapon's right side as invisible
Added Dynamic Scope texture to Sniper Rifle, and Ironsight for dynamic scope to work properly
Fixed Damage Adjusters
Added Lean Left & Lean Right functions
Add heartbeat sound & breathe sound when you are out of suit power / stamina / sprint
Added bots
Enabled crosshair when handling the turrets!
Objective Task List!
Removed Start-Up video


Further Development:

As I said earlier, the NPC War/NPC Defense is not released yet, and that is one of the main goals for the next version, as well I will add a dynamic scope to the Medic's sniper rifle.
I will also construct new maps, add breathe/heartbeat sound when the player gets hurt.

Here is the current list with future updates to BFMP taken from "http://funpiranesi.w...Future_of_BFMP"

C++ Changes:
See your legs / body when looking down.
Free aim! // Perhaps...
Fix A.I for Multi Player battles.
Change speed of the player when he is IRONSIGHTED! (If still not done/implemented)
Radio commands.
Fix thirdperson cam.
New Weaponselection HUD.
Add emit particle / bullet decal on Turret & Tank turret on jeep apc tank vehicle.

Script Changes:
Add necessary variables to the HUD layout, mod textures, hud textures, etc.

Resource Changes:
Add new variables to the Scheme files.

Sound Changes:
NPC Sounds.
Heartbeat & Breathe sound when HUD veins appear.

Model Changes:
Add NPC models.
Fixed Sniper Rifle model.

Texture / Material Changes:
Add NPC textures.
Dynamic Scope texture for the Sniper Rifle.
Mini-map pictures for each map in the server dialogue.

Level Design Changes:
Complete BF_Jablamahad.
Players vs NPCs maps will be created, they will be arena stylish.

Download Link(s):


Battle-Force: Multi Player v6.5 Beta FULL:

Part 1 : http://www.moddb.com...ull-part-1-of-2
Part 2 : http://www.moddb.com...ull-part-2-of-2

How to install BFMP:

When you have downloaded Part 1 and Part 2 extract them with WinRar to your "C:\Program Files\Steam\Steamapps\Sourcemods" folder!
Do you get HL2.exe crash, or similarities like that? Then you should make sure that you have done this/Follow these steps:

- Set your Steam Language to "English" as BFMP only supports this language localization.
- Make sure SDK Base 2007, HL2 and HL2:DM is fully installed
- If the above games are installed but you still are having difficulties then try to right click and hit properties and then click on Local Files and then hit the "Verify Integrity of Game Cache" on HL2, SDK Base 2007 & HL2:DM.
- If it still does not work then I suppose that you don't got all the required files, I recommend you to re-install BFMP and make sure you install and extract both Part 1 and Part 2!

Fun-Piranesi's Gamer Server(s) for BFMP:
Screenshot(s):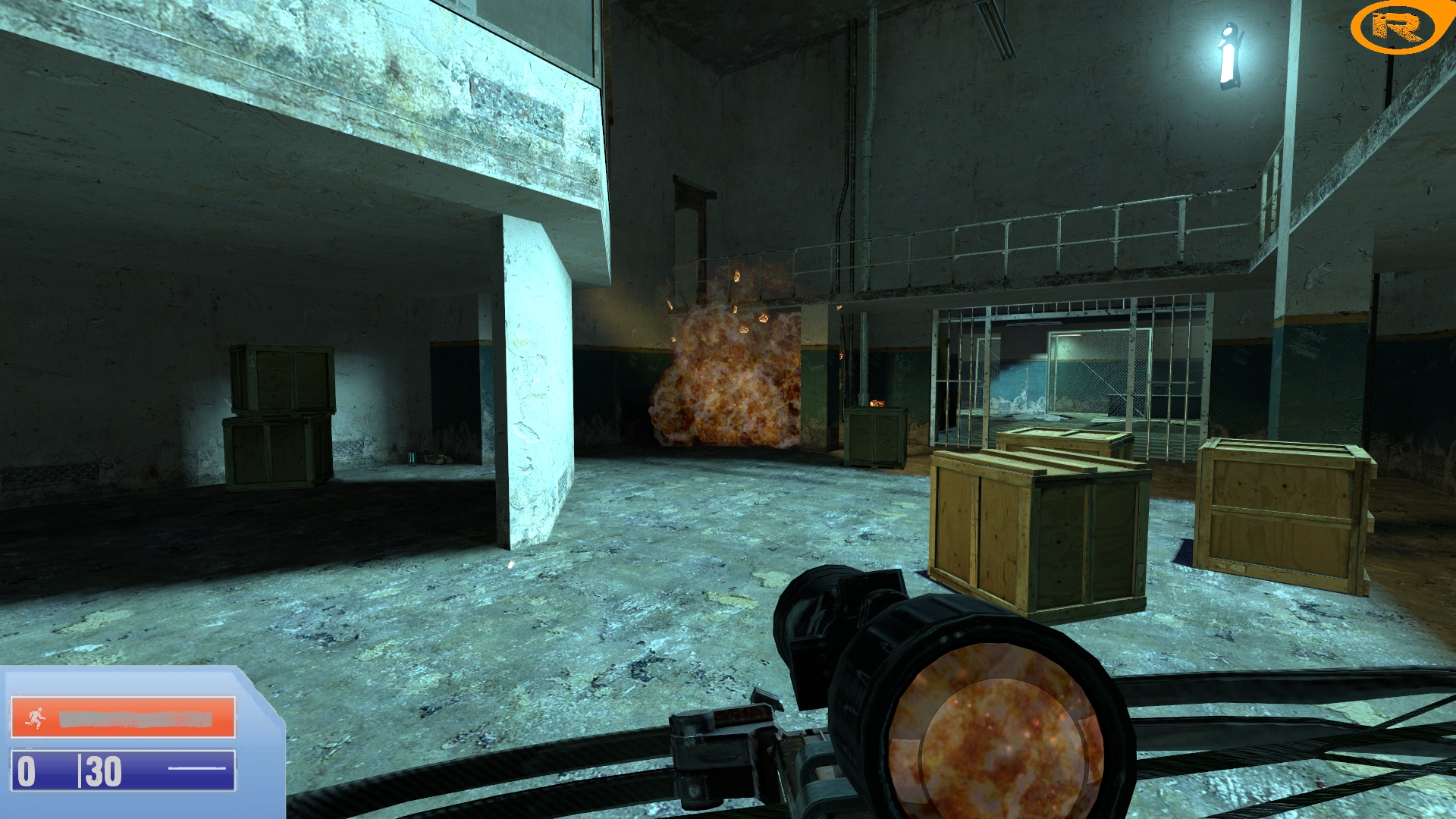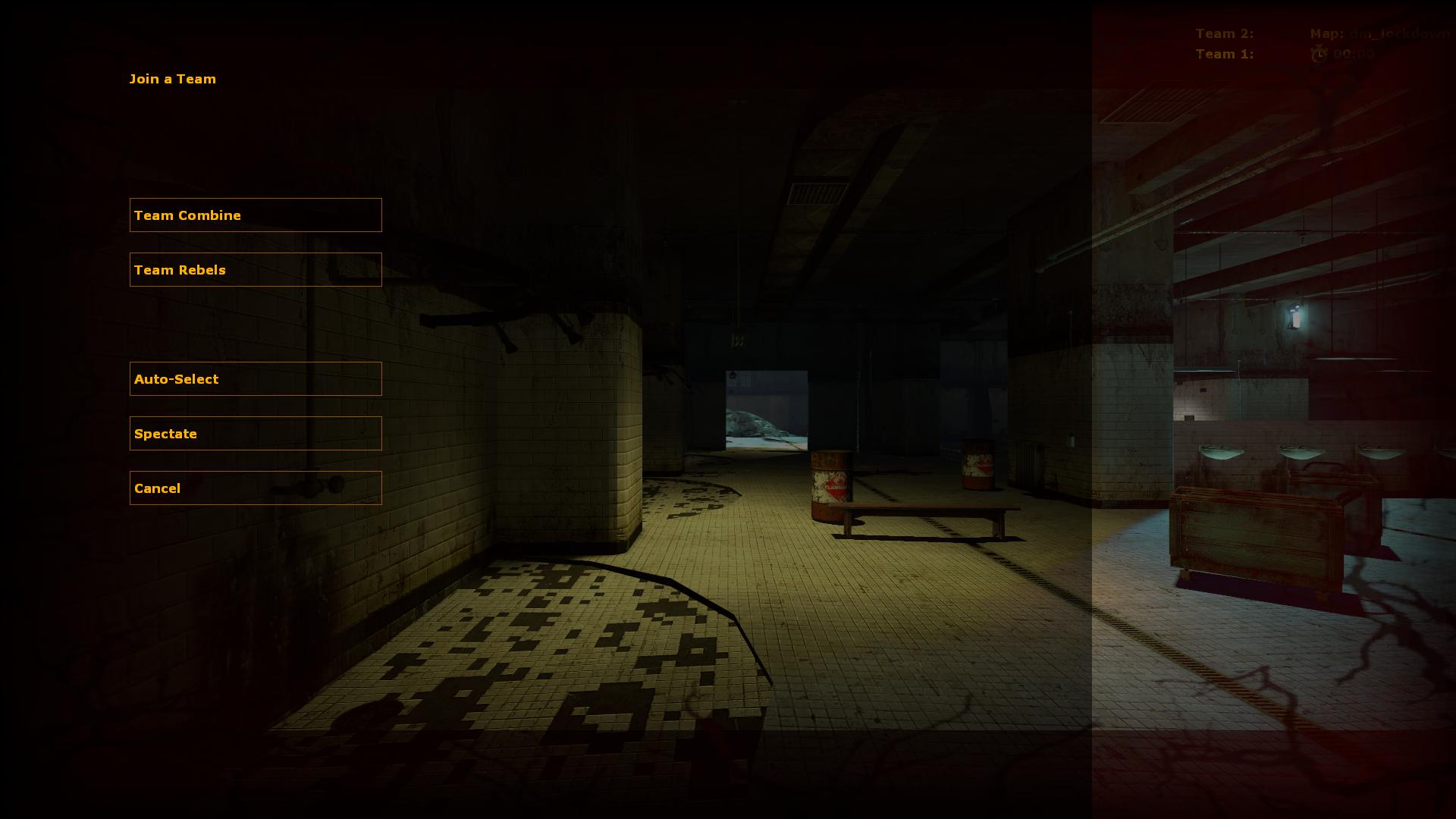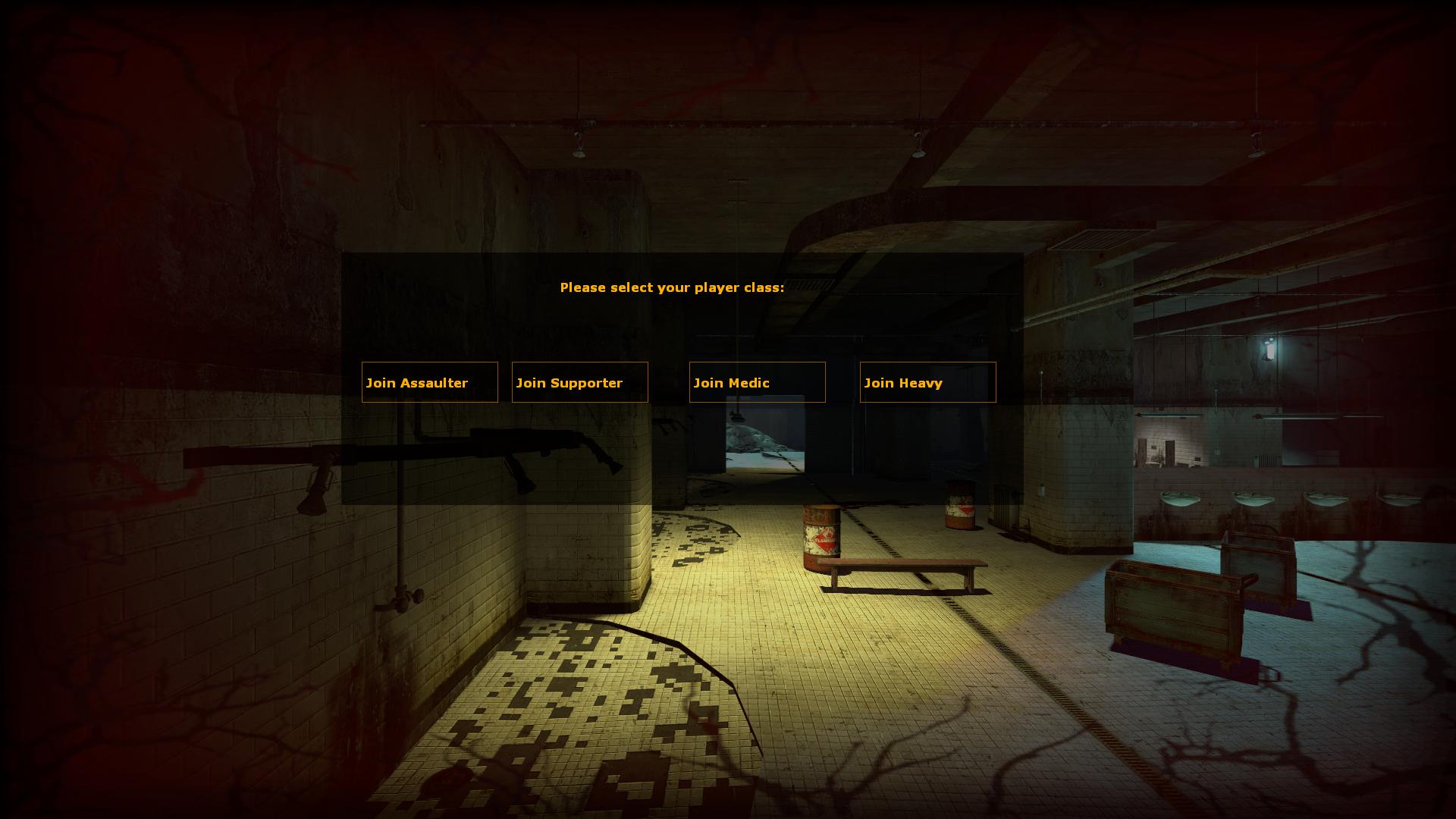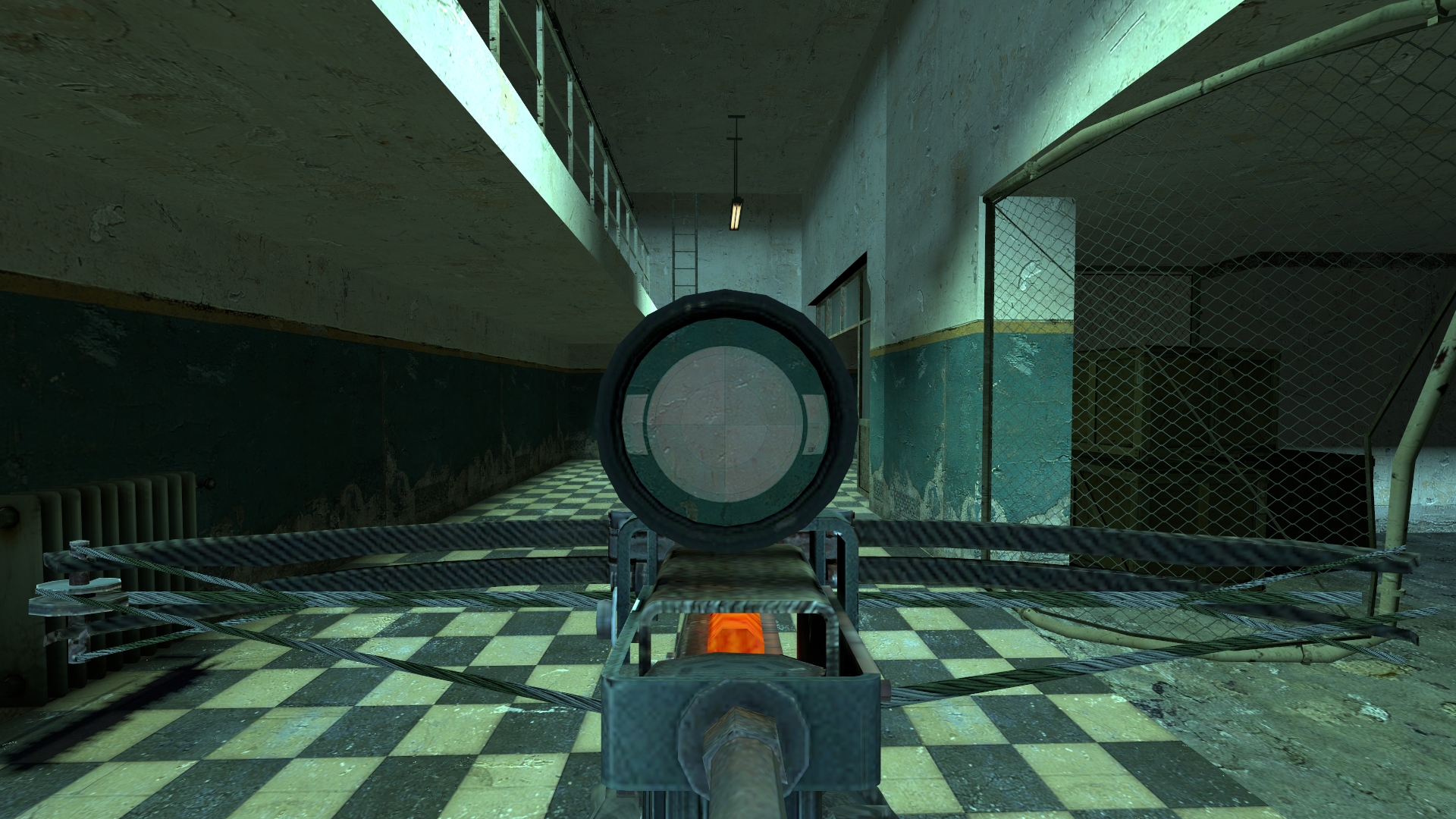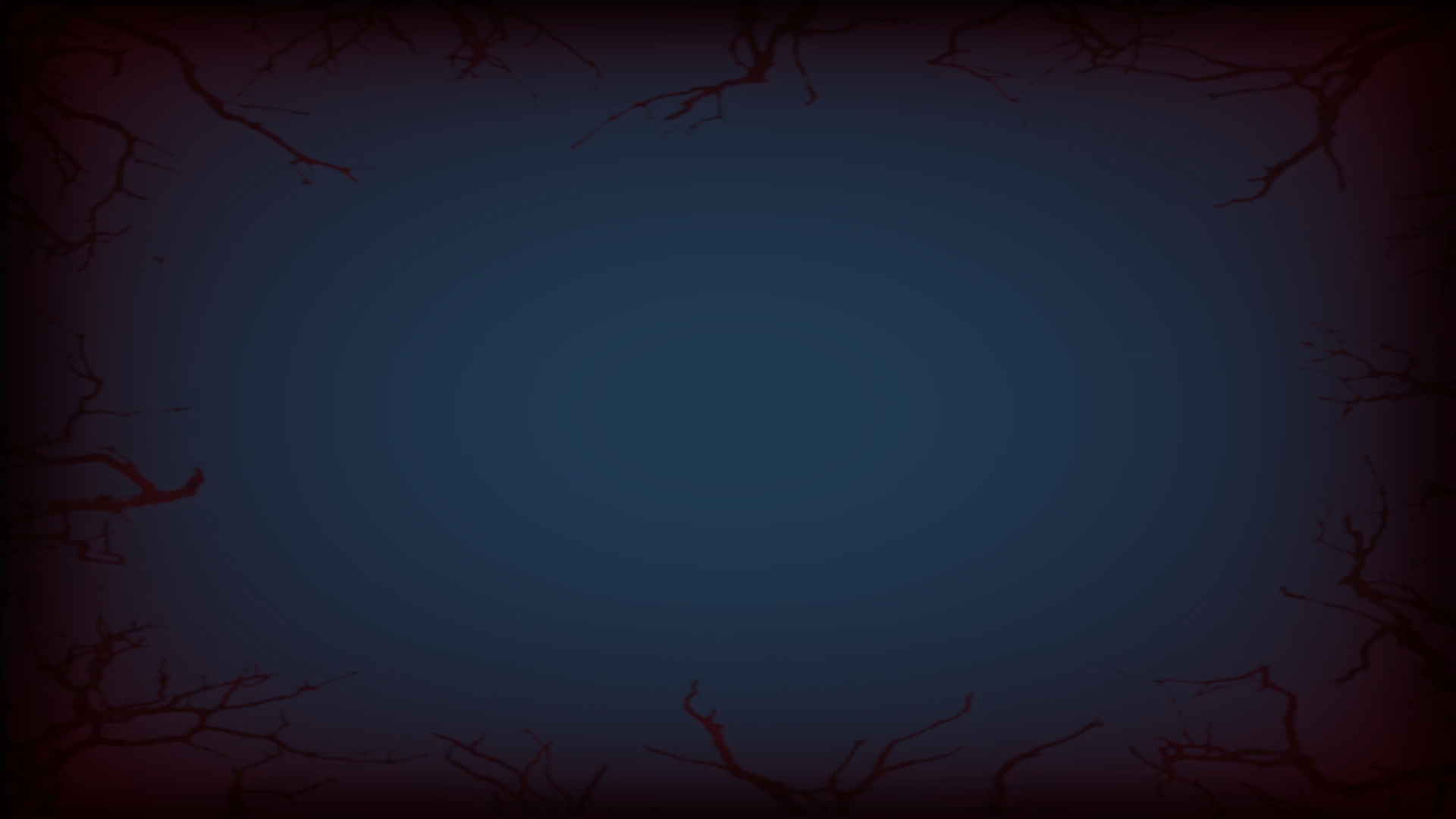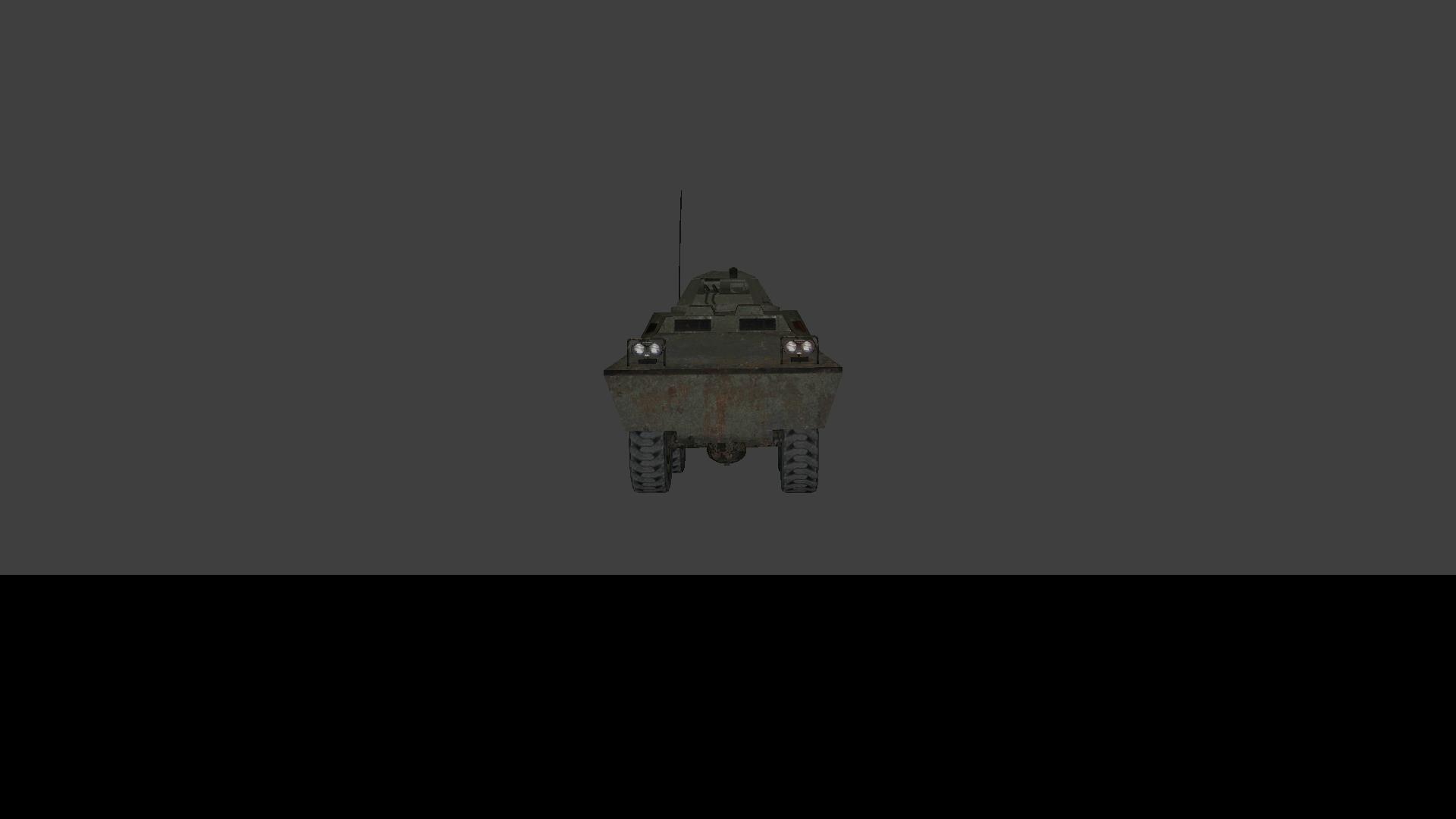 Extra:
Source(s):
Battle-Force HL2 Mod
Fun-Piranesi's Developer Wiki
Gameplay video @ ModDB: ( solo )
Battle-Foce War Gamemode Gameplay Preview
Edited by Spiderpig, 18 October 2011 - 02:56 PM.